Management Team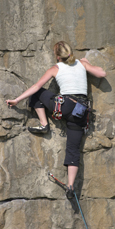 BUSINESS TEAM: Led by industry expert Francis X. Acunzo

Francis X. Acunzo, President/CEO
Francis X Acunzo (FXA) has over 25 years of experience and a wealth of knowledge in the spa, retail healthcare, hospitality, beauty, and fitness industries. As an entrepreneur, business owner, operator and investor, Mr. Acunzo possesses a critical perspective and an ability to provide visionary leadership to a variety of industry opportunities.
As CEO of various spa, health and wellness companies he and his team have executed upon 24 acquisitions involving over 60 spa and club locations, completed over 100 feasibility studies, operated a national chain of 22 Day Spas and managed a West Coast chain of 37 medical spas.
Mr. Acunzo is known for his firsts in the industry: In 1999, Mr. Acunzo had the vision to create the industry's first consolidation of day spas aggregating almost $50M in annual revenue through the acquisition of 22 of the best spas in top U.S. markets. In 1996, he opened the country's first medical spas through a merger between his Spa Company and Candela Laser, one of the leading cosmetic laser manufacturers in the U.S. In 1991 he was the first spa operator to place lasers into spas. In 1985 he led the development of the first resort spa in the Northeast at the Norwich Inn in Norwich, CT.
Mr. Acunzo is a noted industry speaker presenting keynote addresses, seminars and webinars at many industry events, conferences and conventions including:
Medical Aesthetics Conference & Expo
International Esthetics Cosmetic & Spa Conference (IECSC)
The Medical Spa Society Web Education
International Health, Racquet and Sportsclub Association (IHRSA) Annual Convention
International Spa Association (ISPA) Annual Conference.
In addition he is actively published and has been a contributing writer for:
Club Business International
Spa Business International
Massage Magazine
Medical Spa Report
American Spa Magazine
He has also guest lectured at:
Cornell's School of Hotel Administration
Babson College's School of Business
Boston University's School of Hotel Management
Quinnipiac University's School of Business
Mr. Acunzo is very active with industry associations participating on the board level with the following organizations:
President of the Medical Spa Society 2010
Board Member for the Medical Spa Society 2003 - present
President of the ISPA Foundation 2003 - 2004
ISPA Foundation Board Member 2000 - 2003
Board Member of the ISPA Board 2003 - 2004
Member of the Advisory Board for the Day Spa Association 1996 - 2002
Chairman of IHRSA's Spa Advisory Council 2000 - 2001
Member of the IHRSA Spa Advisory Council 1998 - 2000
Mr. Acunzo holds a BS degree in Business Administration from Providence College, Providence, Rhode Island. He resides on the beautiful Connecticut Shoreline with his wife and 2 boys.
---
Colleen Acunzo, Managing Partner
Colleen Acunzo, co-founder of Acara Partners and leading aesthetic medical sales expert, launched Acara in 2003 to focus on providing business consulting and marketing services to the health, wellness, spa, cosmetic medicine, education and pharma industries. Colleen brings over 25 years' experience in the health, wellness and cosmetic medical industries to her position.
Colleen has worked directly in a cosmetic medical practice as a sales consultant where she was instrumental in taking a the practice's monthly sales from $75K to $165K in just 8 months. In addition she achieved a record $55,000 in medical aesthetic procedure sales in just one day, oftentimes selling over $20,000 in a given day.
Colleen was instrumental in the 1984 opening of the renowned spa at the Norwich Inn in Norwich CT. She was Spa Director of the Southern California health resort and destination spa Cal-a-Vie, named the number one destination spa in North America by Conde Nast Traveler. Colleen has served as Corporate Spa Director for Le Pli Enterprises, owner and operator of two urban retreats with health clubs, spas and salons where she managed a team of 125 people with a $5 million operating budget. These locations were named Best of Boston by Boston Magazine more than 15 times under her oversight.
She was a partner in Sage Management & Development Group, a company which owned and operated spas and provided business consulting services to companies seeking to enter, grow or expand in the spa world. She was then part of Stonewater Spas, at the time one of the country's largest day spa companies with 20 locations in over 16 cities nationwide.
Colleen holds a degree in business management from Becker College.

back to top
---
Robbi Stamey-Grayson, Senior Consultant
Robbi Grayson has been active in the Aesthetic industry for over thirty years as an owner, educator, consultant and distributor. Having touched all aspects of the industry from manufacturing to property development and management she is recognized as an Industry pioneer in the US market.
In 1987, conceptualized and led the opening of one of the first day spas in the United States, Charles Grayson, directing all aspects of the burgeoning business, leading it to annual sales of $2.9 million, double digit profit, and growth from an initial staff of 11 to a staff of 75 before selling the company
Charles Grayson European SpaSalon won 1991 International DaySpa of the Year
Established Skin and Spa Concepts LLC, distributing product, equipment and consulting to the spa industry in 1989.
Created alliances with Dermatologist and Plastic Surgeons in the Charlotte, NC Market beginning in 1996
Studied in France to master treatments and modalities receiving the Certificate de Conseillere en Beaute in 1989
Presented and taught concepts at spa and skincare tradeshows as a highly sought after speaker and educator on the spa circuit, including ISPA, Les Nouvelle Esthetique and Serious Business. Created and hosted training events for wholesale clients, as well as business development classes for spa owners.
Served as an executive with Etopa, a consulting and space planning company, providing liaison between engineers, designers and the client for space planning, architectural design, construction of furniture and equipment and business development with some of the top spas in the country.
Member of ISPA since 1992
Member Professional Beauty Association
A balletomane, she is a founding member and the first President of the Corps de Ballet in 1992 and served on the board of trustees for North Carolina Dance Theatre 1993 to 1995
Board member of the Charlotte Botanical Society 1994/95, which later became the Ribbonwalk Nature Preserve
Robbi currently resides in Essex, CT
---
Angela Taylor, Sales & Marketing Manager

After graduating with a BS in Marketing from Providence College, Angela began her career in marketing with Clear Channel Communications, where she worked with local business owners and advertising agencies alike to create and implement successful programs in radio and sponsorship advertising. She enjoyed finding unique ways to help each client grow their business based on their individual needs.

Angela later transitioned her marketing experience into the Health & Fitness arena, a field she was passionate about. She has managed all aspects of health clubs from sales and member services, to marketing and operations, and had the ability to lead with a well-rounded approach to management. Having experienced first-hand the role each position plays in the organization has had a tremendous impact on her success, and on her outlook on the importance of teamwork within an organization. Angela was also a critical opening team member for the opening of two new health clubs within 6 months of each other. She was instrumental in ensuring the clubs opened and operated smoothly from the onset, while managing the rapidly growing membership base.

Angela's experience with wearing many hats within an organization has given her a strong appreciation of all that goes into growing a business from a marketing, operations, and financial standpoint.
---
Gregg Chase, Creative Director
Gregg Chase is an award-winning designer with experience related to a wide variety of industries including education, medical practices, non-profits and small business.
back to top
---
Lauren Levy, Digital Marketing Manager

Lauren Levy comes to Acara with a diverse background in copywriting, public relations and digital marketing.
Lauren worked throughout college on various freelance copywriting and public relations projects at Meryl Moss Media Relations in Westport, CT, a firm that specializes in literary publicity. She has experience writing press releases and pitching stories to national print, radio, television and online media.
After graduating from Quinnipiac University with a B.A. in English, Lauren began working in digital marketing, specifically in the vertical of search engine marketing, for Publicis Modem, a division of the Publicis Groupe, one of the world's largest advertising holding companies. While at Publicis Modem, she worked on the Marriott Hotels and Resorts, Subway Restaurants, General Mills and Fresh Direct accounts.
At Acara, Lauren designs and implements digital strategy, which encompasses social media, email marketing, online reputation management, search engine optimization, pay-per-click management and online lead generation efforts. She is also Acara's resident copywriter, putting her English degree to good use by writing catchy headlines, informative web copy and more.
Lauren has a strong interest in the world of medical aesthetics, reading each New Beauty cover to cover and making frequent trips to Sephora and local medical spas for the latest and greatest skincare products.
She currently resides in the little Italy section of New Haven, where she can often be seen on regular runs through East Rock and spends most weekends at her family beach house in Newport, RI.

back to top